Welcome To Tedders Pharmacy
Hello and welcome to Tedders Pharmacy Edenderry. Please feel free to browse our site to find out about us and what we have to offer. Within our site you will find out how to contact us. You can read about the background of the shop. We also have a full list of our services and products.
Tedders Pharmacy in Edenderry, Co. Offaly is an independent, progressive, Irish owned pharmacy located on the main street. There is on street parking available.
Tedders Pharmacy endeavours to provide a full and comprehensive professional pharmaceutical service to the local community whilst always putting the care of the patient first.
Tedders Pharmacy was first established in 1948 by John Tedders. His son Michael and wife Angela Tedders owned and managed the pharmacy from 1970 until November 2017.
The pharmacy is now owned and managed by Chris Monaghan MPSI. He completed his MPharm at the Robert Gordon University of Aberdeen, Scotland in 2009. He worked in a community pharmacy in Belfast before moving to and settling in Mullingar in 2010 following his marriage to local girl, Anna O'Neill.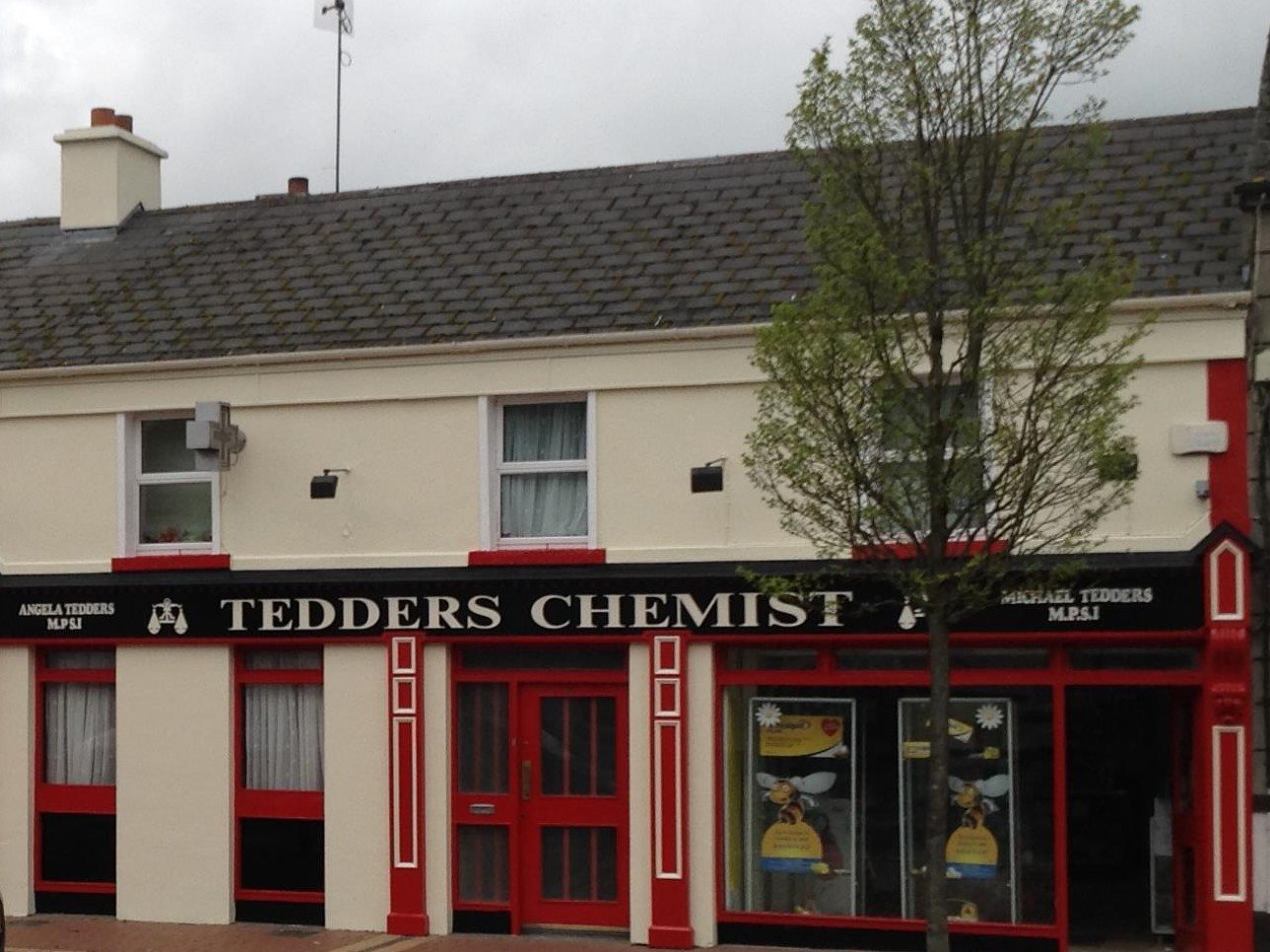 Opening hours
Monday - Saturday
9.00 am to 6.00 pm
Sunday: Closed
Contact us
70 JKL St,
Edenderry,
Co. Offaly
Tel: +353 46 973 1358
Fax: +353 46 973 3564
Email: [email protected]